Taupo
There are so many reasons why you should visit the Great Lake Taupo region. As the heart of the North Island, Taupo has heaps of activities from adventure, culture, biking, nature and landscape — not to mention some awesome places to eat and drink and some of the best hot pools in NZ to relax in! On top of this, Lake Taupo is the largest fresh water lake in the southern hemisphere — bigger than the size of Singapore, or 19 times Norfolk Island — so taking a dip is never an issue! Honestly, get yourself to Taupo as there is so much to see, do and experience!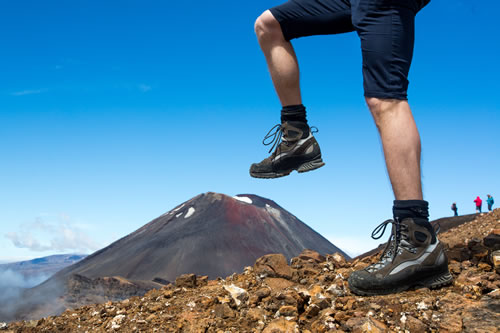 Tongariro Expeditions
Often described as the best one day hike in New Zealand, the Tongariro Alpine Crossing provides an opportunity to experience some of the most scenic, volcanically active areas of the park…not to mention take some of the most amazing photos!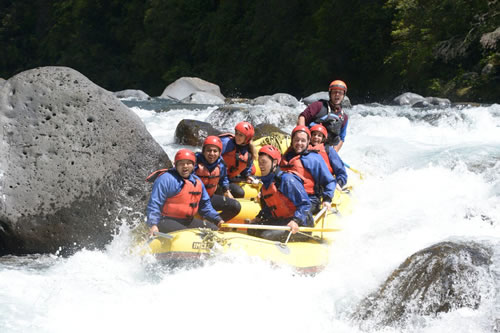 White Water Rafting
If white water rafting is on your list then you will not be disappointed here. You have the options of Grade 3- 5 rafting depending on your preference where you will experience beautiful volcanic gorges, hidden waterfalls or heart pounding roller coaster rapids.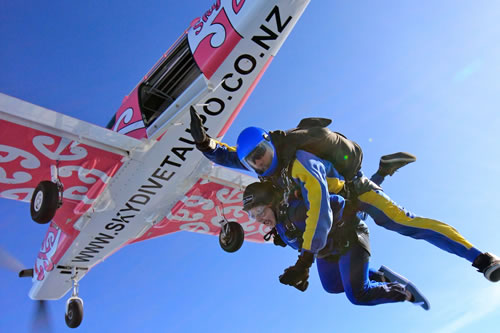 Skydiving in Taupo
The ultimate adrenaline rush activity. Choose to jump from either a Pink or Yellow plane from up to 15,000ft and skydive over one of the world's most scenic dropzones. Experience stunning views of snow tipped mountains at an exhilarating 200km/h freefall before a serene parachute ride to your landing.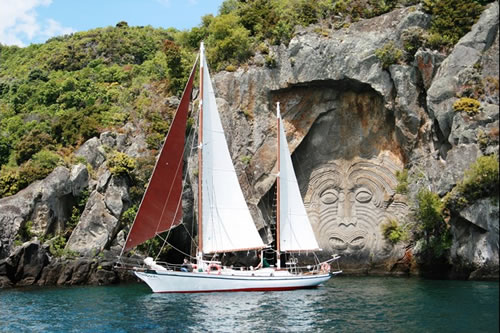 Sailing/Cruising Lake Taupo
Experience the beauty and thrill of a scenic journey to explore Taupo's beautiful bays and famous Maori rock carvings. With the mixture of fun, relaxation and adventure these experiences are pure sailing magic.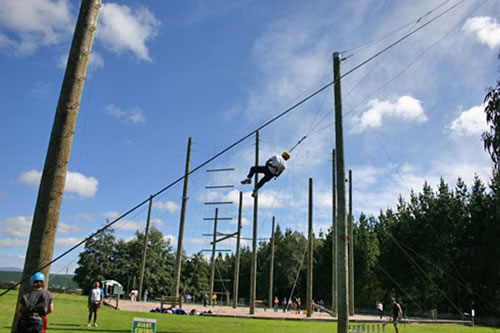 Rock n' Ropes
A unique and exhilarating high ropes course catering from those with a genuine fear of heights through to the most hardened thrill seeking backpackers. You are promised an exhilarating, challenging and rewarding experience!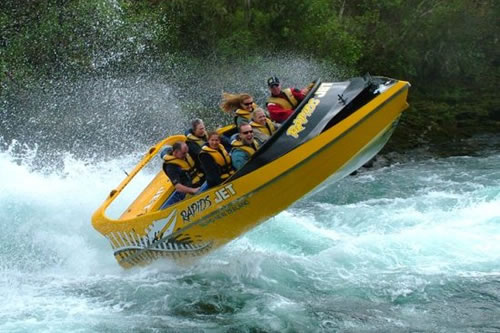 Jet Boating
Whether you are looking to jetboat to see the spectacular Huka Falls or take it up a notch and jet boat over white water rapids…Taupo has it all. These unique experiences provide an incredible way to experience the famous Waikato river!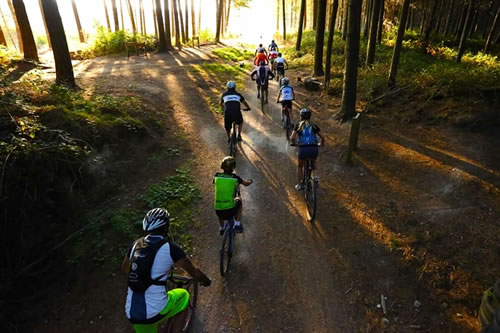 Mountain Biking Taupo
Hire a mountain bike from us on site and explore some of the best bike tours and mountain biking trails in New Zealand. From Grade 1-5 there are options for everyone to find the best track and explore the beautiful region by bike.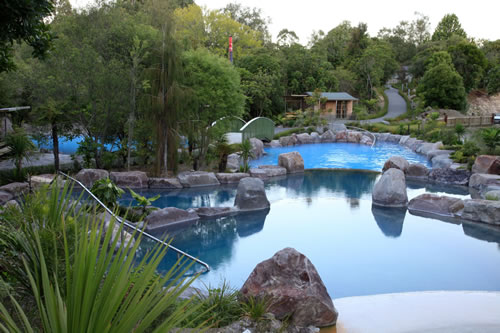 Hot Pools Taupo
Taupo has variety of awesome hot pools from the famous Wairakei terraces to free pools around the lake and river – plenty of options to relax after a hard day adventuring. Speak to our reception team for the best secret spots!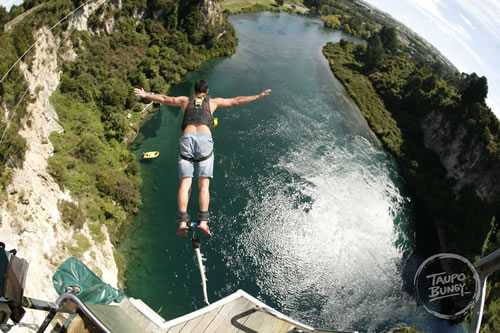 Bungy/swing
Spectacular views of the mighty Waikato and at 47 metres it's just like leaping from a 15 storey building - but of course with a bungy cord around your ankles. If that's not for you - try the swing!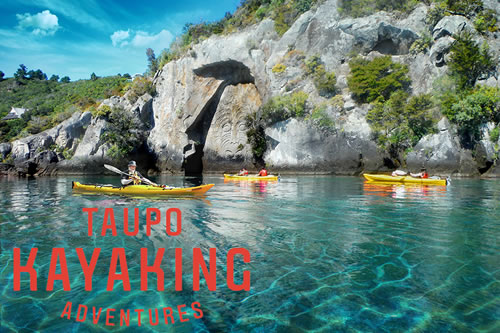 Kayaking Lake Taupo
Another way to explore the lake is by Kayak. You can enjoy the beautiful Waikato river trips or take on the lake and explore the famous Maori carvings up close.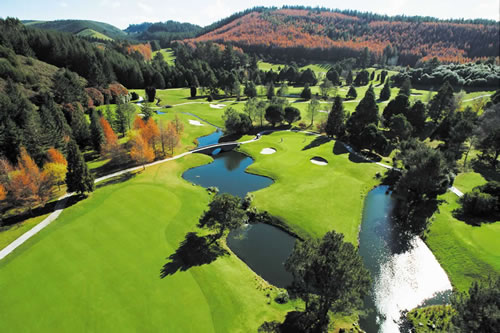 Golfing Taupo
Whether you are a keen golfer or just looking for a bit of fun, Taupo has it all. From Wairakei's International Golf range for the experts to mini golf for the not so experts you will be ensured to have an awesome time. Or why not try your hand at the hole in one on the lakefront to win your chance at $10,000?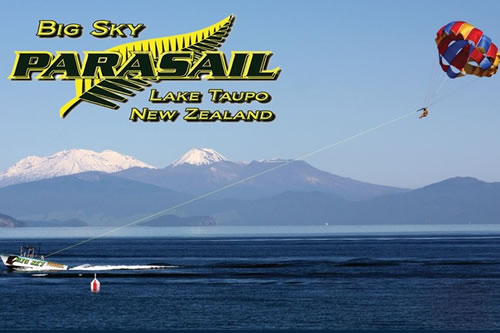 Parasailing
Come soar 800 ft. above Lake Taupo and see New Zealand's most beautiful lake from a bird's eye view. If 800ft is too high…then you will be able to go for the 400ft allowing this to be a activity for everyone!
Scenic Flights Taupo
Experience the stunning Lake from the air. Options include scenic flights of the region by helicopter or by Float plane allowing water take off and landing.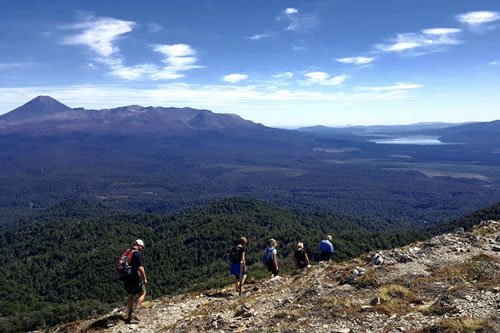 Go Explore
Exploring the vicinity of Great Lake Taupo, Go explore will take you to the best spots around the area including some popular destinations as well as a few hidden gems that aren't in your everyday guide of New Zealand.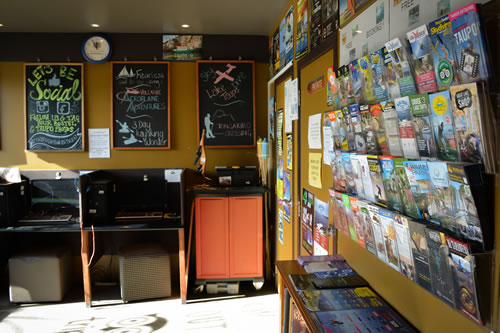 Our Travel Desk
Our awesome team will be able to assist you will all your activities while you are here, whether you just want to find out the best spots to take a soak after a long day of exploring or jump out a plane!
The best thing is our knowledgeable team can also book all these for you on site, allowing you more time to explore the original adventure playground! You can either wait until you arrive or contact us now and we can get everything booked by the time you get here.